DAF Water Carrier
For when all you want is water and plenty of it our 16,500ltr water carrier is just what you need. The tanker can be emptied by either a pair of 1600 ltr a minute pumps mounted in the rear locker or via our Dennis Sabre WrL.
Equipment Includes:
16,500 ltr capacity
LEZ compliant
Insulated water tank
Rear steer axle for improved manoeuvrability.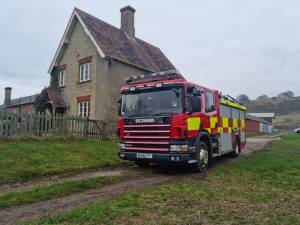 Scania 94D Water Tender Ladder
Our Scania 94D is our everyday go-to fire appliance. Fully equipt to deal with any type of incident from Fire, Floods & Rescues.
Equipment includes:
1800 ltr water tank
Light Portable Pump
Breathing Apparatus
13.5-meter Ladder
Positive Pressure ventilation Fan
110 v Generator
Scene Lighting
Holmatro Rescue Equipment
A crew of 4/6 Firefighters.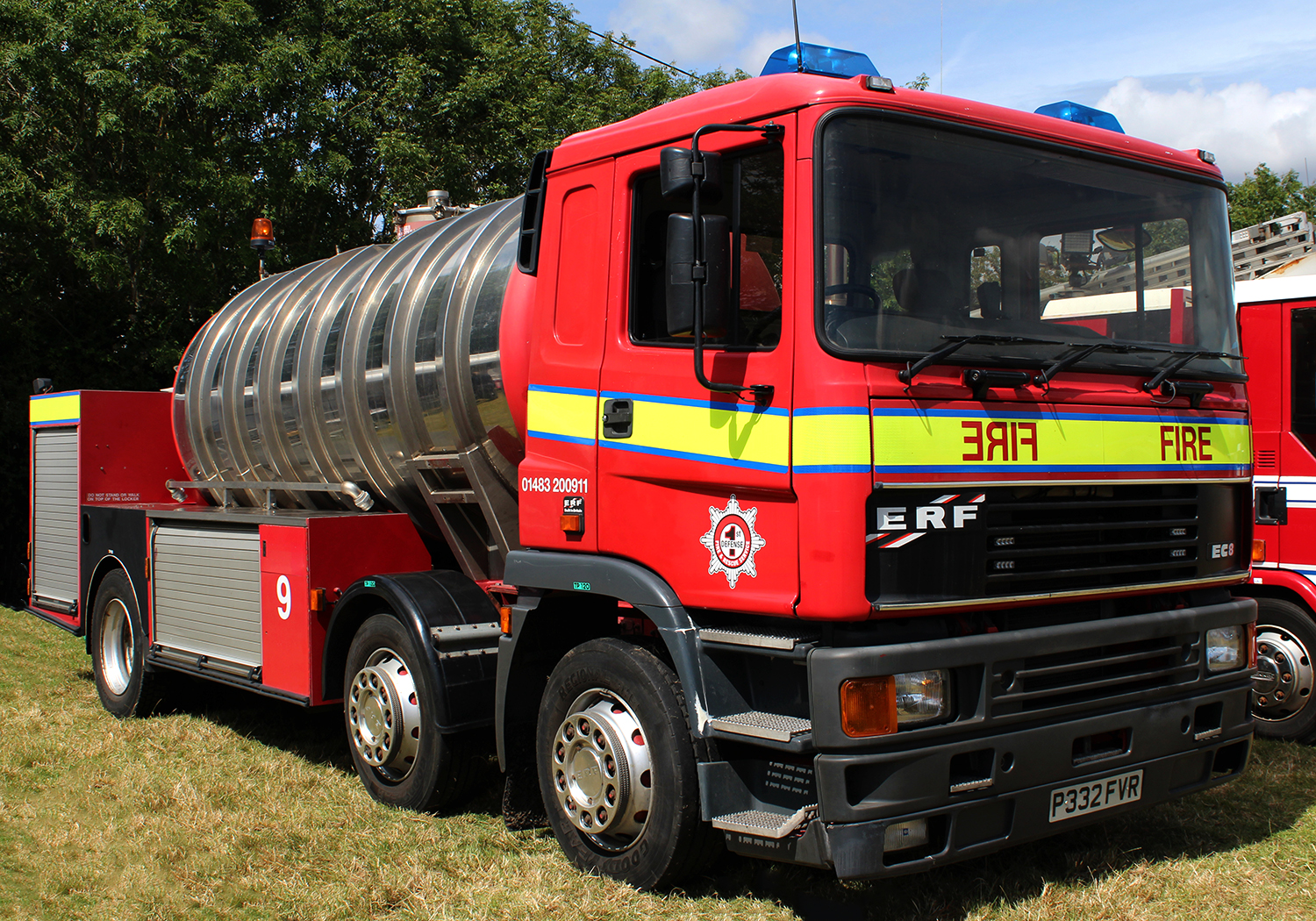 EFR Water Carrier
Equipment includes:
Carries 9,000 ltrs of Water
LEZ compliant
Ideal for Wet downs/ Special effects rain.
2x Godiva GP1600 Light Portable pumps meaning we can pump upto 3,200 litres of water a minute.