Professional Fire Risk Assessment and expert advice
Our Fire Risk Assessment Service will provide you with a professional, insurance approved report. A Fire Risk Assessment from 1st Defense will record our findings on your premises, noting and documenting the uses of the different areas of your premises and the risks associated with your business activities. The report will document the current provision of Emergency Lighting, Fire Alarm Systems, signage and escape routes and where necessary will make recommendations for changes to be made in line with regulatory requirements and current best practice. Your fire risk assessment will include photographs and clear references to regulatory requirements to support your current provision and our recommended actions. All our reports comply with "The Fire Regulatory Reform Act 2005". Our Fire Risk Assessors are trained, experienced professionals, who regularly carry out Fire Risk Assessments for all business types, offices, factories, schools, motor shows, retail and private homes. 
It is crucial for every business to seek expert advice to ensure they are aware of all of the fire hazards and risks in their premises. The Regulatory Reform (Fire safety) Order 2005, and the Fire (Scotland) Act 2005 states that, "a fire risk assessment is a legal requirement for all non-domestic properties in the UK, where more than 5 persons are employed". Fire risk assessments are also a requirement for common areas of residential flats and houses of multiple occupation (HMO).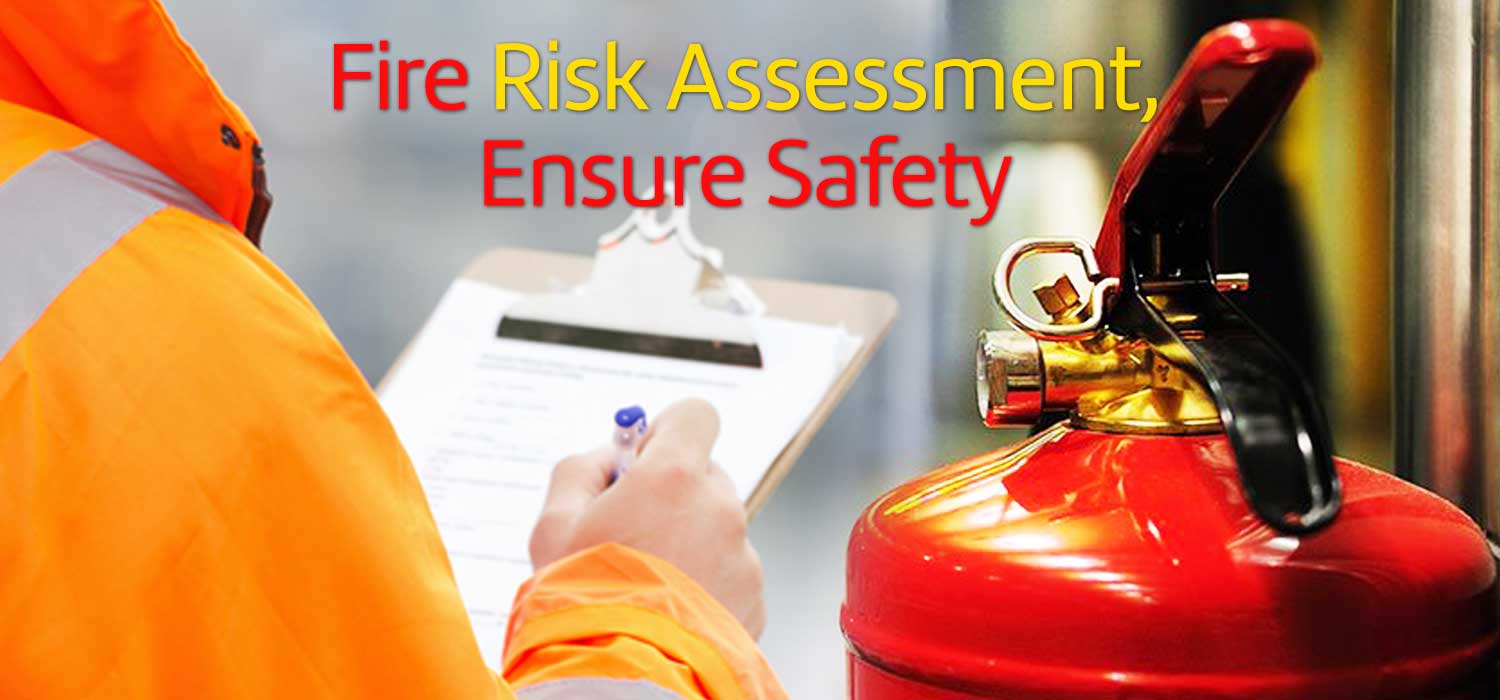 The Five elements of a Fire Risk Assessments 
Identify sources of ignition, fuel and work processes, which may be potential fire hazards.

 

Decide who, such as 

employees and visitors, may be in danger during a fire in the workplace or while 

they are trying to escape.

 

Evaluate the risks from the identified hazards

 and

 whether existing

 controls and

 precautions 

are adequate. During th

e

 evaluation 

stage 

decisions will be made

 with the client

 on whether action is required to remove the hazard completely, if practic

able, or to control and manage the risks more effectively.

 

Record finding

s

 and detail the actions taken, 

ensuring 

all employees 

 are informed 

of these actions.

 

Review the risk assessment at 

regular intervals or when a change occurs in the workplace or work activities.

 
Assess your premises thoroughly
Identify fire hazards and risks
Install fire safety signs and notices wherever necessary
Provide fire safety training for your staff
Provide safety instructions to everyone
Ensure fire fighting equipment is in good condition
Make sure you comply with the regulatory requirements
Contact us